Welcome to Human Skills Development
---
Latest Post
Human skills and soft skills characterize how a person interacts in their relationships with others both on and off the job. These Soft Skills courses are designed to improve your workplace knowledge base with these comprehensive 6-hour seminars. These online, on-demand seminars/workshops are the equivalent of a full day of classroom training.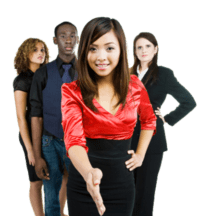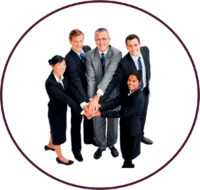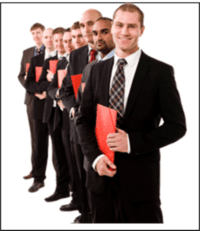 Human Skills Include
Personal attributes
Personality traits
Inherent social cues
Communication abilities
Public speaking
Stress management
Adaptability
Attitude
Communication
Creative thinking
Work ethic
Adaptability
Attitude
Communication
Creative thinking
Work ethic
Teamwork
Problem-solving
Critical thinking
Conflict resolution
and much more!
More than 143 courses available!
Human Skills Development e-learning is flexible, cost-effective, and delivers what managers and staff need.
Executive Summaries on various course topics to give you an overview of the essential points in a brief quick review format.
are practical in the workplace and will benefit any organization that takes advantage of this training. Great for both employees and managers.
Course Categories
You will receive with each course:
Student Manual PDF Download
Real-Life Examples and Take-ways
Videos
Audio
Case Studies
Quizzes
Activities
Certificate of Completion
Un-Limited Access and Re-Takes
Completion Time is approximately 6 hours
---

Why Human Skills e-Learning?
E-learning has long stopped being a buzzword and has become an integral part of all professional development programming. Human Skills Development e-learning is flexible, cost-effective, and delivers what managers and staff need.
Convenient:

e-learning allows you to balance the demands of work, career and home life by accessing learning from anywhere anytime – from home, work and even on the road. On-Demand learning is available 24/7/365!
​Immediate: You can start an on-demand course in a matter of minutes! Be done in one sitting (about four to five hours) or take as long as you like to complete and download your certificate from your account.
Ease of Use: Click away and get the knowledge you need.
Flexible: You decide when you want to take an On-Demand course. If you only have time at night, no worries make your own schedule and do the course at your own pace.

Cost-Effective:

Studies show that online learning can save an organization 50-70% of training expenses.

Quality:

All of our on-demand courses are built by subject matter experts and adult education course designers.

Why Employers Care About Human skills
It's easy to understand why employers want job candidates with a particular hard skill set. After all, if you are hiring a plumber, they need skills in plumbing.
However, human skills are important to the success of almost all employers. After all, nearly every job requires employees to engage with others in some way. Therefore, being able to interact well with others is important in any job.
Another reason hiring managers and employers look for applicants with human skills is that human skills are transferable skills that can be used regardless of the job at which the person is working. This makes job candidates with human skills very adaptable employees.
Also, human skills are acquired over time as opposed to those acquired in a short time during a class or training program. People with human skills are often seen as having a unique and broad background that can diversify a company and help it run more efficiently.
Human skills are particularly important in customer-based jobs. These employees will typically be in direct contact with customers. It takes a number of human skills to be able to listen to a customer and provide that customer with polite helpful service.
How we can help
We will be adding new courses to our offerings on this site as well as the Atlantic Speakers Bureau. So please sign up for our emails, at the bottom of this page, so that you will know when new courses become available.

---
Our sister site
Atlantic Speakers Bureau
Live on premises workshops, Seminars, and keynotes (dependant upon Covid -19 Restrictions).
Pre-recorded live workshops, seminars, and keynotes tailored to your group.
Live online seminar/webinar workshops, seminars, and keynotes.