---
Our three sister companies are here to serve your training needs in more ways:   
Atlantic Speakers Bureau
Live on premises workshops, Seminars, and keynotes (dependant upon Covid -19 Restrictions).

Pre-recorded live workshops, seminars, and keynotes tailored to your group.

Live online seminar/webinar workshops, seminars, and keynotes.

Human Skills Development
One-on-One self paced Online On-demand Skills Training workshops and seminars.

Kitchen Memories
And if that is not enough, how about dinner?  We have an online Cooking site to help you with dinner!  Free!  No ads no pop ups.  Send us your favorite family recipes for posting.
Remember every dollar that you spend helps us to provide training to those on a low budget, disabled or disadvantaged.
Sign up now and finish your course anytime.
---
2 – Here is what you will receive with all of our courses
3. – Why E-Learning is great for you and your job
---
Human Skills Development is your online power house for e-learning. One hundred and forty three courses available NOW!
E-learning has long stopped being a buzzword and has become an integral part of all professional development programming. Human Skills Development e-learning is flexible, cost-effective and delivers what managers and staff need.
---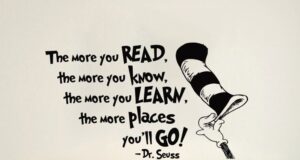 All of Our Human Skills Courses Include:
Student Manual PDF Download

Real-Life Examples and Take-Aways

Videos

Audio

Case Studies

Quizzes

Activities

Certificate of Completion

Un-Limited Access

and Re-Takes

Loyalty Discounts for individuals and businesses



---
e-learning has long stopped being a buzzword and has become an integral part of all professional development programming. Human Skills Development e-learning is flexible, cost-effective and delivers what managers and staff need.
Convenient: e-learning allows you to balance the demands of work, career and home life by accessing learning from anywhere anytime – from home, work and even on the road. On-Demand learning is available 24/7/365!
​Immediate: You can start an on-demand course in a matter of minutes! Be done in one sitting (about four to five hours) or take as long as you like to complete and download your certificate from your account.
Ease of Use: Click away and get the knowledge you need.
Flexible: You decide when you want to take an On-Demand course. If you only have time at night, no worries make your own schedule and do the course at your own pace.
Cost-Effective: Studies show that online learning can save an organization 50-70% of training expenses.
Quality: All of our on-demand courses are built by subject matter experts and adult education course designers.



---
Human Skills Development 
Your Soft Skills Powerhouse On Demand
What Exactly Are Human Skills or Soft Skills?
We prefer the term human skills to soft skills as they are the personal attributes, personality traits, inherent social cues, and communication abilities needed for success on the job. Human skills characterize how a person interacts in their relationships with others both on and off the job.
Human skills include public speaking, stress management, adaptability, attitude, communication, creative thinking, work ethic, teamwork, networking, decision making, positivity, time management, motivation, flexibility, problem-solving, critical thinking, and conflict resolution.  All skills that can be learned and practiced.
Hybrid skills are related to human skills in that they include a combination of non-technical and technical skills.
Why Employers Care About Human skills
It's easy to understand why employers want job candidates with a particular hard skill set. After all, if you are hiring a plumber, they need skills in plumbing.
However, human skills are important to the success of almost all employers. After all, nearly every job requires employees to engage with others in some way. Therefore, being able to interact well with others is important in any job.
Another reason hiring managers and employers look for applicants with human skills is that human skills are transferable skills that can be used regardless of the job at which the person is working. This makes job candidates with human skills very adaptable employees.
Also, because human skills are acquired over time
as opposed to those acquired in a short time during a class or training program—people with human skills are often seen as having a unique and broad background that can diversify a company and help it run more efficiently.
Human skills are particularly important in customer-based jobs. These employees will typically be in direct contact with customers. It takes a number of human skills to be able to listen to a customer and provide that customer with polite helpful service.
Tips for Highlighting Your Human skills
First, make a list of the human skills you have that are relevant to the job you want. Look at a list of human skills and circle the ones that you have. Then, compare your list of human skills with the job listing. Which of these human skills are mentioned in the listing? Which of these do you think would be most useful in this job? Make a list of three to five human skills you have that are also needed for the job.
Then, include some of these human skills in your resume. You can add them to a skills section (or a section titled "Transferable Skills").  Attach the certificate that you will receive from our programs to your resume.
You can also use them as keywords throughout your resume, mentioning them in places such as your resume summary, and in descriptions of your duties for each job in your "Work History" section.
You can also mention these human skills in your cover letter. Pick one or two human skills you have that appear to be the most important for the job you'd like. In your cover letter, provide evidence that shows you have those particular skills.
Finally
you can highlight these human skills in your interviews. You can mention examples of times you have displayed some of these skills in the past at work. However, you can also demonstrate your human skills during the interview. For example, by being well-spoken, friendly and approachable during the interview, you'll show your ability to interact with others. And by paying attention while the interviewer is talking, you will show your listening skills. These actions will demonstrate your human skills clearly to the hiring manager.
How we can help
We will be adding new human skills courses to our offerings at regular intervals as we build our inventory.  You will be able to study these courses at your convenience and apply these new human skills at home and at work.
---
Sign up to receive great offers and news.
[